If you would like to cancel your order please submit your cancellation request here immediately. Clicking the link will redirect you to a page that looks like the image below.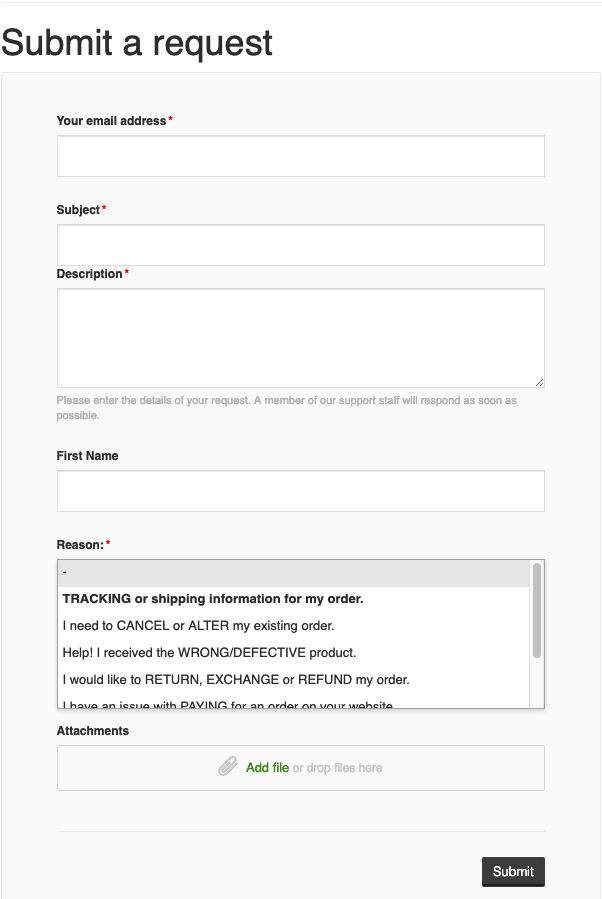 Please select "I wish to CANCEL or ALTER my order" as your reason before submitting your request.

Please keep in mind if you reach out to us outside of our customer support hours (9am-5pm EST Monday through Friday) there is a possibility that we won't be available, and your order may ship before we have a chance to cancel it.
If your order has already shipped, then, unfortunately, we were unable to cancel the order. However, you can return the order for an exchange or a refund!
If your order does not get canceled (due to the request being made outside of customer service hours), you can "refuse" the package at your local post office and the order will be returned to us. Once we receive the package then we will notify you and issue a full refund.