You can enter your discount or promo code at checkout.
Once you are in the checkout, enter the code in the field that says "Gift card or Discount code" underneath the order summary.
Once you have entered the coupon code, click 'Apply' to apply the discount.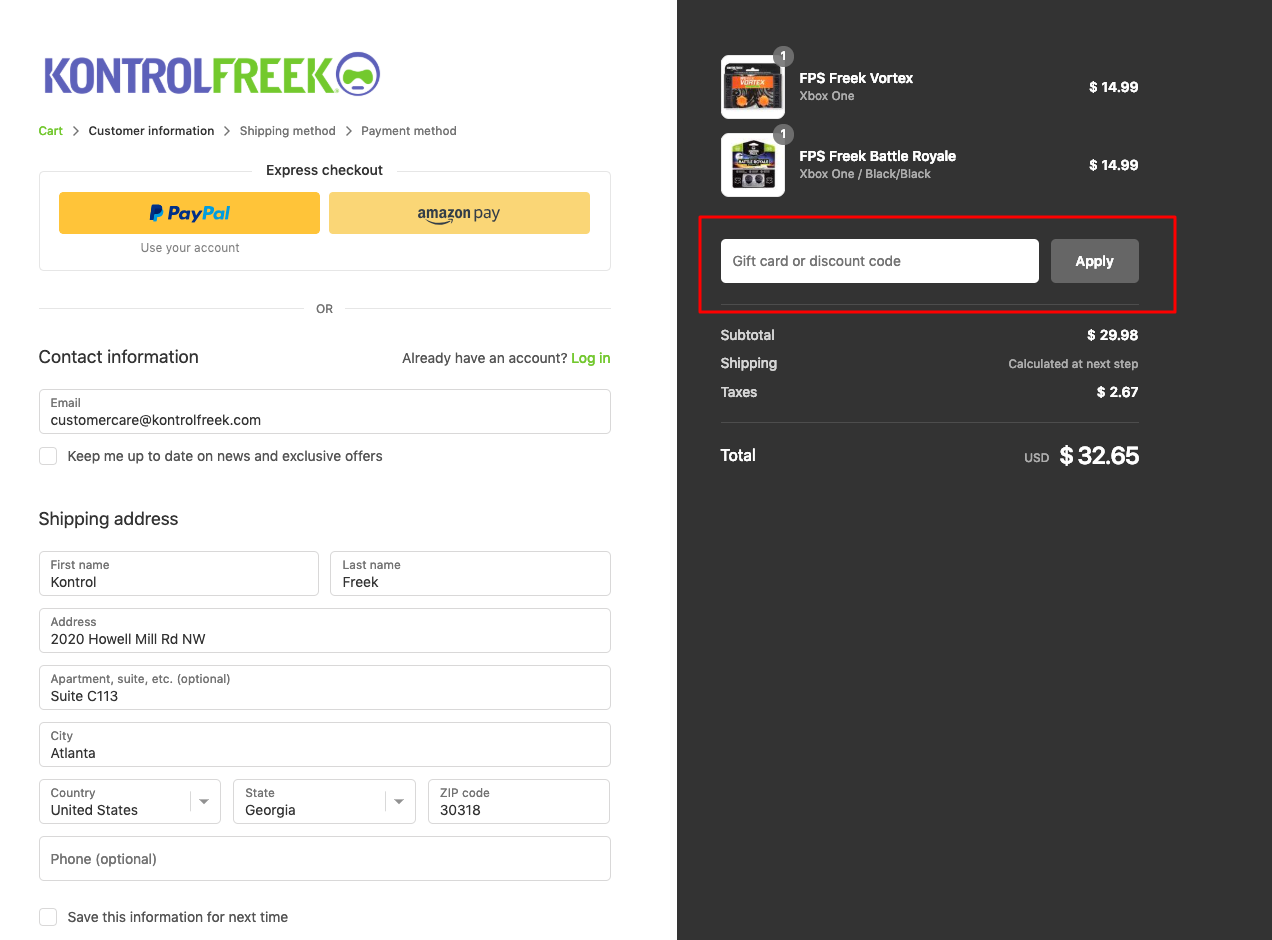 For Mobile Users:
At any point during your checkout process, tap the grey bar at the top titled "Order Details". A dropdown will appear with your order information, as well as a box you can enter discount codes into.